YPEP 2005 - Trainee's report
PAGE1 |2
Trainee's Name : Tetsuro KAWANO
Company : Oriental Consultants Co.,LTD
         Engineer (Road Planing Section)



1. Introduction
 I participated in the 10th Japan-Australia exchange training program from
 Oct to 29 Oct.(4 weeks) All 6 trainees participated this program in this time.
 I have been interested in the lifestyle of foreign Countries and labor
 environment , since I accepted exchange trainee(YPE) three years ago.
 I report following ,about one month soent with a host company and host
 families.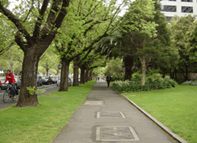 2.Training Outline
My exchange training was performed in Parsons Brinckerhoff Australia Pty Limited at Melbourne branch(following、PB).
PB's Melbourne branch located at St.Kilda Road from the City for 10 minutes by Trams. And there is Fawkner Park behind the office.
Folloing,The business in which I was able to
        St.Kilda Rd.        participate was described while I stayed in
                        Melbourne.

2-1 East-Link Project
 I appreciated road design. It road is in Greater Melbourne east, it is the road
 of extension 39km. This road in Melbourne is unusual toll way. There are
 installed 14 interchanges and have 3 lanes oneside in this road.

 A) Video-Tolling System
 There isn't installed toll gate in Melbourne. There is installed "Video-tolling
 System" and Many cars are installed an "e-tag" .It is very useful system.
 But cars which don't have it ,cannot driveon the toll way.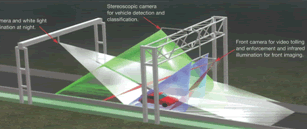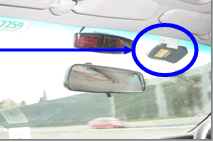 Video Tolling System                      e-tag
          Copyright(c)ConnectEast                 

  B)Work Contents
  I was experienced work to make an answer for reviewer's questions by the
  drawings and regulated collections.
  Because I was not accustomed to English,I spent many times to make the
  answer. ( Japanese just became inscription in English in those…)



PAGE 1 |2

▲ PAGE TOP